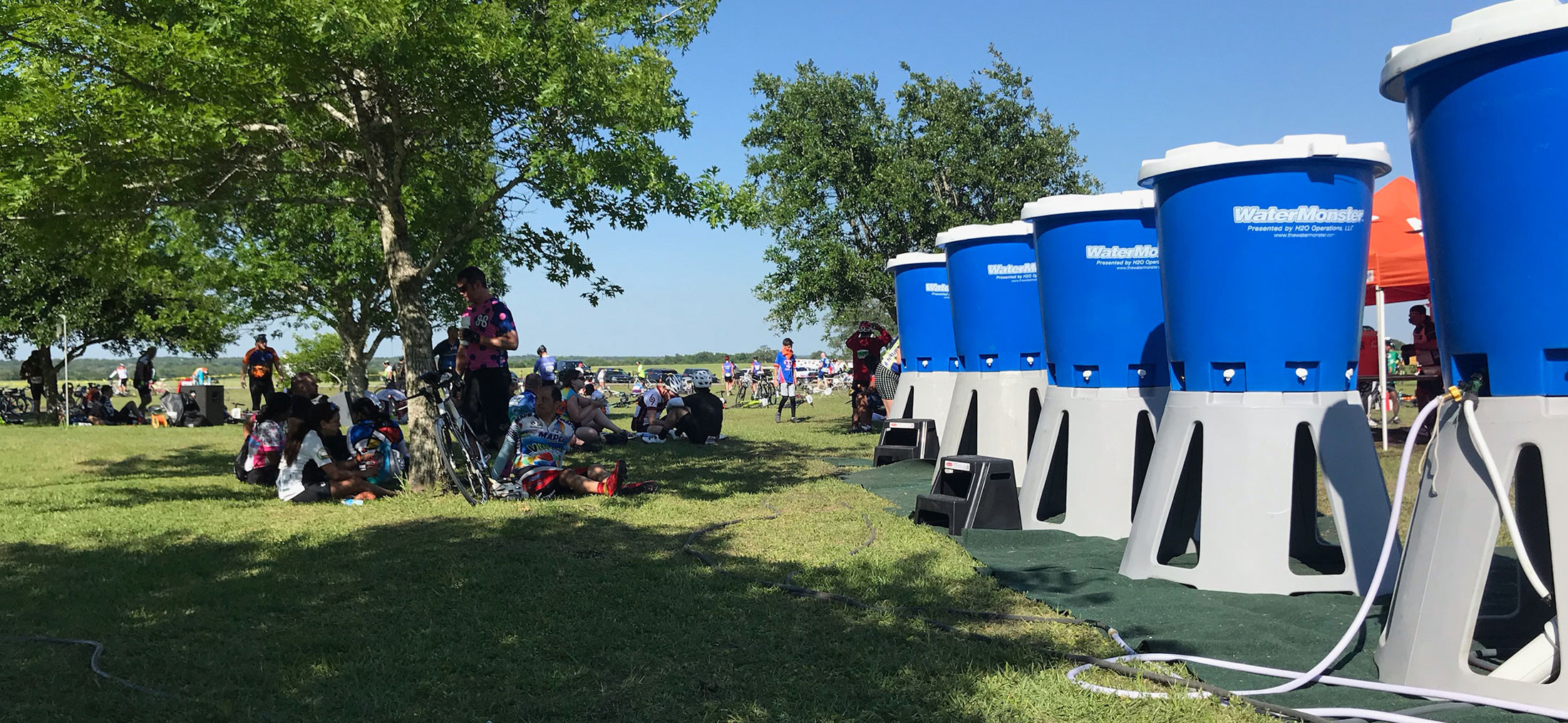 WATERMONSTER™ by EVENT HYDRATION SOLUTIONS
A Paradigm Change
in Water Provision
Direct marketing and strategy support for a groundbreaking, sustainable,
and smart mass hydration system.
The Need
The WaterMonster mass hydration system is a one-of-a-kind, patented solution for getting hundreds of gallons of potable water to race runners, campers, athletes, and event attendees.
The result of an inventor who found a way, the WaterMonster system prevents millions of single-use plastic bottles from ending up in our landfills. With a suite of products that make water provision easier, safer, and more sustainable than ever, the time was right to go to the next level in sharing WaterMonster with the world.

OUR APPROACH:
With a product that meets the needs of so many users, tuning WaterMonster's efforts in both retail sales and event services was an exercise in focus and discipline. As a company that can deliver on its promise to many diverse customers, an intricate integrated brand promotion effort was in order. The full-stack of marketing tools were brought to bear on specific market opportunities, while building overall brand equity.
We've worked directly with WaterMonster's founder and CEO to take on new markets and ever-changing opportunities. Through seasons of business and changes in priorities, our team worked closely with principals to not only adapt, but create. From social media, design, and lead generation to business processes and technology integration, we've worked to position WaterMonster for a strong future.
VISUAL IDENTITY, DIGITAL, & STRATEGY
In 2019, we presented an updated brand vision for WaterMonster, moving to a more contemporary and easier-to-apply evolution. But why, as one of our panel asked, is WaterMonster's water drop smiling? Maybe from the easy delivery. Maybe from knowing it had no role in the 2 million tons of water bottles in our landfills. Maybe because someone finally found a better way to get that drop to the masses quickly, simply, and safely.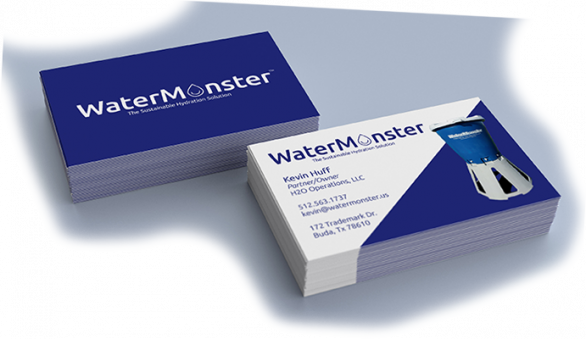 Ready to get to work on your project? Let's connect.