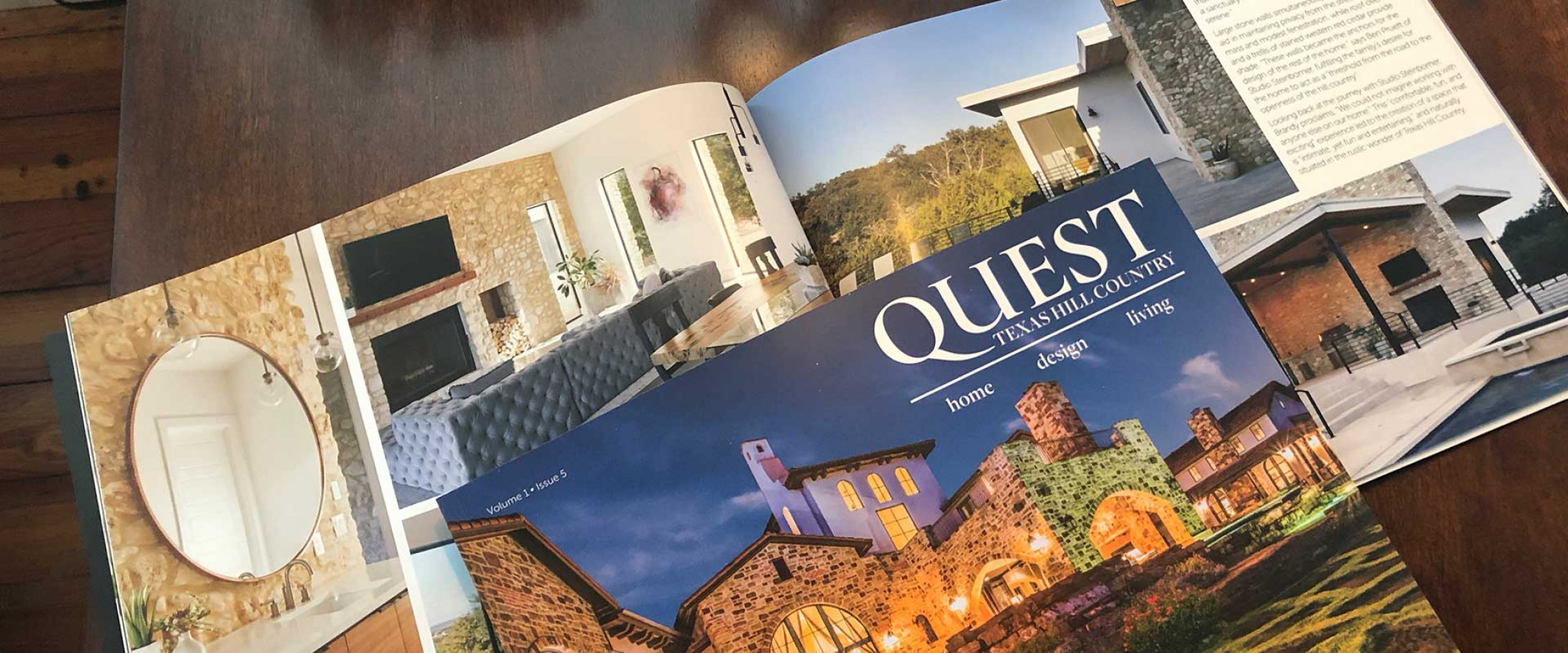 QUEST TEXAS HILL COUNTRY
The Hill Country's
Luxury Design Journal
Working with QUEST Texas Hill Country to imagine and build a landmark publication in art, architecture, design, and lifestyle.
The Need
With the huge demand for real estate and an emergent design, art, and architecture community in the Hill Country, there was a need for a way to compile the absolute best of the region in one beautiful book.
Through an iterative and design-thinking process with owners and local influencers, we settled on the full concept. Quest would be created for, and focused on, real estate, luxury products, art and design, travel destinations, alongside features of storied local professionals. Something, to date, that hadn't been done, at least not to the scale we envisioned.
We imagined big. And the response has been even bigger. Now in the second volume, Quest Texas Hill Country adorns coffee tables and upscale destinations across Texas.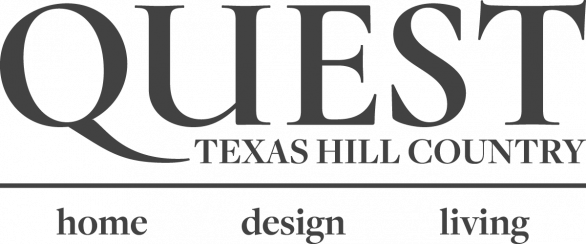 OUR APPROACH:
Starting with the founders and their six bullet points, we went through many, many drafts. As you can imagine, starting a magazine from scratch isn't the simplest of tasks. We started by deciding what was to be included in the book, the logo and masthead, and the brand and layout standards. And of course, amassing hours of research, interviews, and a small library of references. A media kit and pitch deck were developed. Then it was showtime- extending invitations and gathering content from select artists, designers, architects, brokers, and other business owners from the region. For every photo that met our standard, hundreds fell to the cutting room floor. The results, issue after issue, speak for themselves.

The Result
The book seen on stands today seems worlds away from where it started. The main goal was to introduce this book that was very obviously high quality and modern, without forgetting where it came from. In short, this was our chance to build the book we'd always wanted. We worked with the owners to select the right paper, the right cover stock, the accent of spot UV, and the voice that hit the editorial sweet spot.
The goal was to feature huge landscape and architectural photos with saturated colors, complemented by a rich and distinctive editorial flair. And with Quest, we went huge. Twenty-two inches from edge to edge, to be exact. Views aren't vertical, and this book went coast to coast in more ways than one. This large (yet still portable) canvas even opened up creativity in far-away ad agencies, as Quest advertisers made amazing use of a new form factor.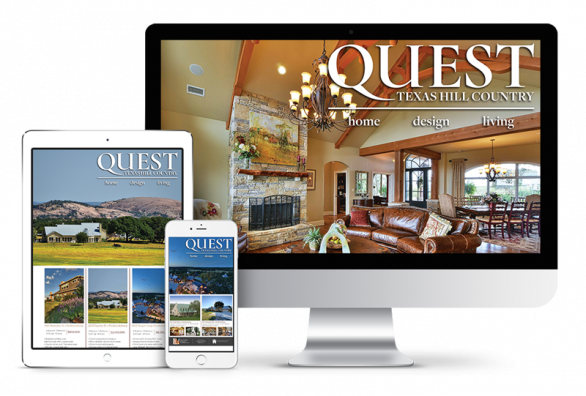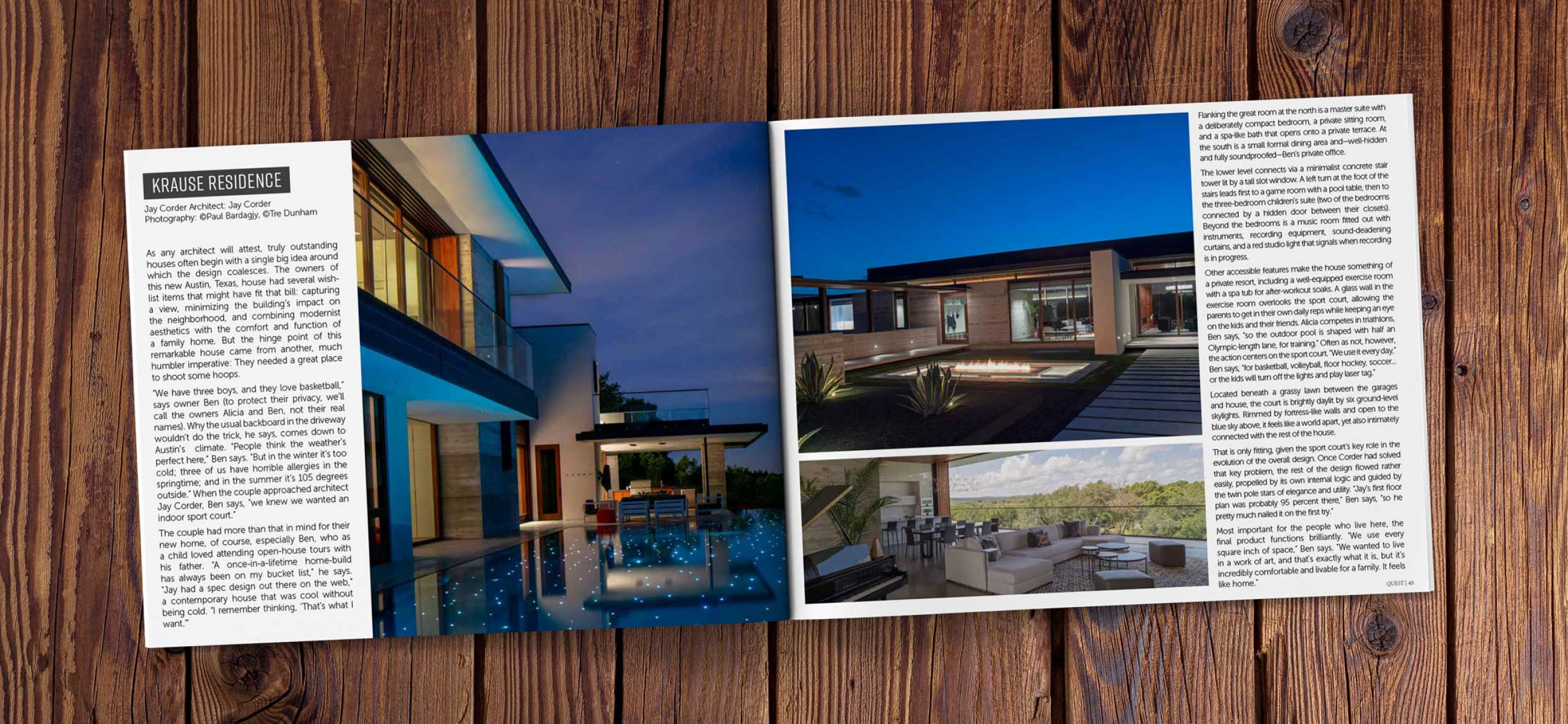 SCOPE OF WORK:
Strategy
- Startup Strategy
- Market Research
- UX/CX Design
Design
- Branding & VIsual Identity
- Print Collateral
Digital
- Web Design
- SEO
- Online Ads
- Email Marketing
Ready to get to work on your project? Let's connect.